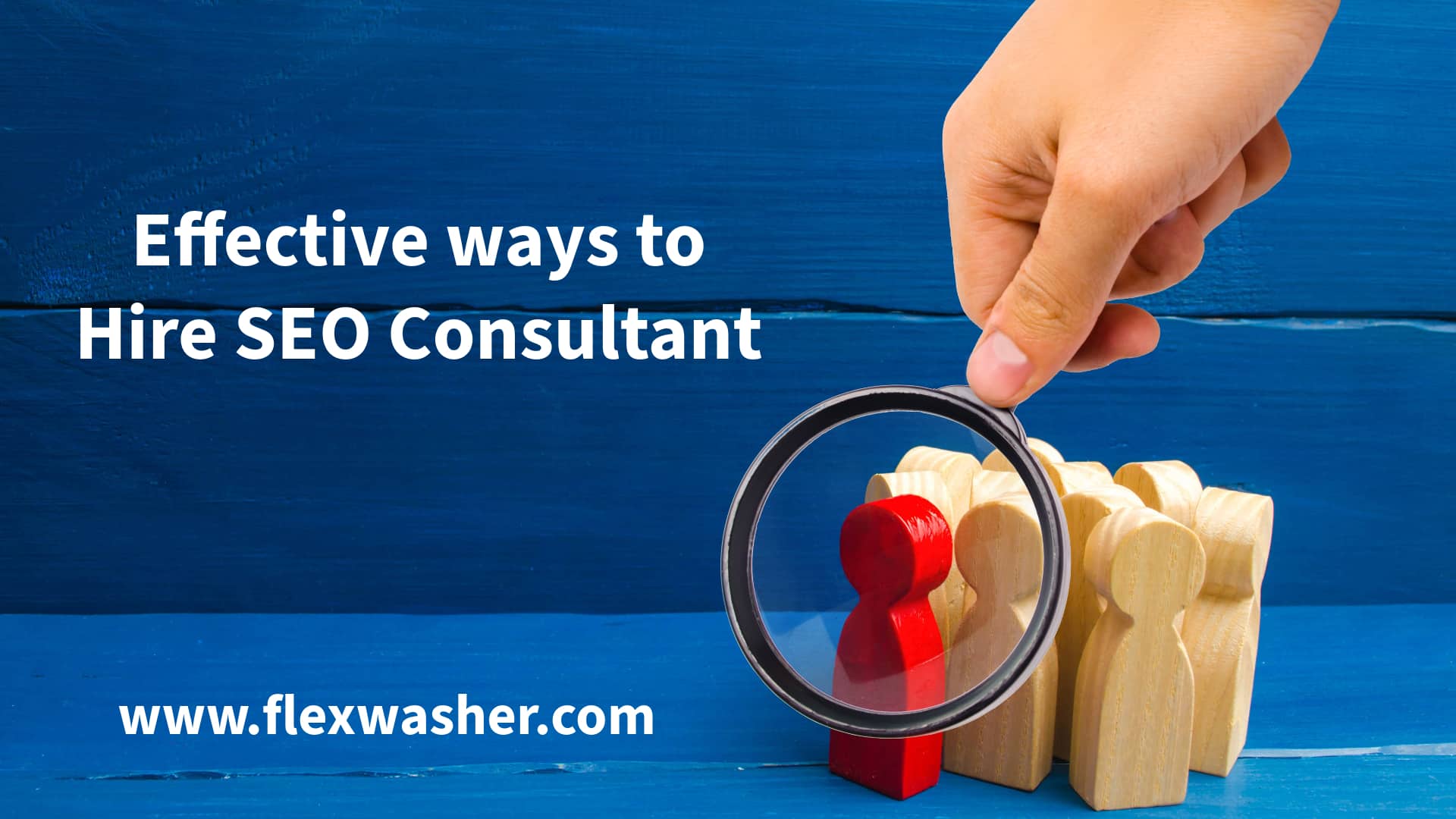 In today's digital landscape, having a robust online presence is pivotal to your dry cleaning business's success.
Hiring an SEO consultant is the first crucial step towards achieving this goal. But why is it so important?
Consider this: when potential customers in your area search for dry cleaning services, where does your business appear in the search results? If you're not on the first page, you might as well be invisible. That's where an SEO consultant comes in.
They possess the knowledge and strategies needed to make your business shine online. From optimizing your website for search engines to crafting engaging content, an SEO expert can significantly enhance your visibility and attract more customers.
But how do you find the right consultant? Our article will guide you through the process, helping you identify, interview, and evaluate SEO experts who can take your dry cleaning business to new heights.
Don't miss this opportunity to boost your online presence and grow your customer base.
Boost Your Laundry Business with AI, ChatGPT Proven Strategies!
Unlock the Secrets of ChatGPT Prompts, Fast-Track Your Laundry Business Success with the Mastermind Mr. RKrishna
Boost Your Dry Cleaning Business with Expert SEO Consultant Guidance
Hiring an SEO consultant for your dry cleaning business is a crucial step in enhancing your online presence and attracting more customers. To effectively find, interview, and evaluate SEO consultants, follow these essential steps and criteria:
1. Define Your Goals and Budget:
Determine your specific SEO goals, such as increasing website traffic, generating inquiries, and engaging customers.
Set a clear budget for your SEO efforts to ensure you can afford the consultant's services.
2. Research and Shortlist Potential Consultants:
Look for SEO consultants with experience in local SEO, as this is particularly important for a location-based business like dry cleaning.
Seek recommendations from peers, check online reviews, and explore freelance platforms like Upwork or agencies specializing in SEO.
Create a shortlist of potential candidates based on their qualifications and reputation.
3. Review Qualifications and Experience:
Look for the following qualifications and experience in potential consultants:

Proven track record of improving the online presence of local businesses.
Knowledge of Google My Business optimization and local SEO strategies.
Familiarity with content optimization, keyword research, and link building.
Experience with SEO tools like Google Analytics, Google Search Console, and SEO auditing software.
Up-to-date knowledge of SEO trends and algorithm changes.
4. Conduct Interviews:
Schedule interviews with the shortlisted candidates to assess their fit for your business.
Ask about their previous projects and success stories related to local businesses.
Inquire about their approach to on-page and off-page SEO, content creation, and keyword targeting.
Assess their communication skills and ability to explain complex SEO concepts clearly.
5. Request References:
Request references from previous clients to validate their claims and get feedback on their performance.
Contact these references to inquire about the consultant's effectiveness, communication, and results.
6. Evaluate Their Proposed Strategy:
Ask each consultant to provide a detailed SEO strategy tailored to your dry cleaning business.
Assess their understanding of your industry, target audience, and competition.
Evaluate the feasibility and effectiveness of their proposed strategy in achieving your goals.
7. Consider Transparency and Reporting:
Ensure the consultant provides regular reports on SEO performance, including key metrics like website traffic, keyword rankings, and conversion rates.
Discuss how they plan to communicate progress and make adjustments to the strategy if necessary.
8. Discuss Pricing and Contract Terms:
Review the consultant's pricing structure and contract terms.
Ensure there are no hidden fees and that the terms align with your budget and objectives.
9. Trust Your Instincts:
Consider the rapport and chemistry you have with the consultant. Trust your instincts about their reliability and dedication to your project.
10. Make Your Decision:
Select the SEO consultant who best meets your criteria, has a proven track record, and aligns with your budget and goals.
Sign a clear and comprehensive contract that outlines deliverables, timelines, and expectations.
11. Monitor Progress:
Stay actively involved in the SEO process by regularly reviewing reports and progress updates.
Communicate with the consultant and provide feedback as needed to ensure your goals are met.
By following these steps and criteria, you can effectively find, interview, and evaluate an SEO consultant who can help enhance your dry cleaning business's online presence, generate inquiries, and engage customers.

Are you a Laundry Business Owner, Entrepreneur, Franchisee, or About to Start your own Laundry Business?
Partner With FlexWasher Laundry
Unlocking the Digital Potential of Your Laundry n Dry Cleaning Business with Flexwasher's Partnership
Meet Mr. Rkrishna, Your Trusted SEO Consultant for Dry Cleaning Business"
Are you a proud owner of a Laundry and Dry Cleaning business looking to boost your online presence? You've just read about the essential steps and criteria for finding the perfect SEO consultant for your needs.
Now, it's time to introduce you to a seasoned professional who can make a significant difference for your business.
Meet Mr. Rkrishna – Your SEO Expert Extraordinaire
With over 10 years of experience in the digital marketing domain, Mr. Rkrishna is the go-to SEO expert you've been searching for.
He has successfully worked with over 100 clients, both domestic and international, helping them achieve remarkable results in the world of SEO optimization and strategies.
What sets Mr. Rkrishna apart is his in-depth knowledge of the Laundry and Dry Cleaning industry. For the past 3 years, he has been an integral part of a prominent Laundry service business organization, gaining valuable insights into the dynamics of the industry.
This experience uniquely positions him to understand your specific needs and tailor digital marketing strategies to grow your Laundry business sales and enhance your brand.
Mr. Rkrishna's expertise extends beyond SEO. He is well-versed in various digital marketing methods, including Social Media, PPC (Pay-Per-Click), Email Marketing, and more.
Why Choose Mr. Rkrishna as Your SEO Consultant?
Proven Track Record: Mr. Rkrishna's extensive portfolio boasts numerous success stories in the Laundry and Dry Cleaning industry. He understands the unique challenges and opportunities specific to your business.
Local and Global Expertise: Whether you're targeting local customers or aiming for a global reach, Mr. Rkrishna has the knowledge and strategies to make it happen.
Tailored Solutions: Your business is unique, and so should be your SEO strategy. Mr. Rkrishna customizes his approach to suit your individual goals and needs.
Transparent Communication: Expect clear, regular communication and comprehensive reports to keep you in the loop about the progress of your SEO campaign.
If you're ready to take your Laundry and Dry Cleaning business to new heights, Mr. Rkrishna is just a call away. Schedule one-on-one session with him today 
With his knowledge, experience, and dedication to your success, he is the perfect partner to help you achieve your online goals.
Don't miss this opportunity to work with a seasoned SEO consultant who understands your industry inside out.
Promote Your Laundry Business Online with Mr. RKrishna's Proven Strategies!
Unlock the Secrets of Google Ranking Optimization Strategies , Fast-Track Your Laundry Business Success with Mastermind Mr. RKrishna
Unlocking the Digital Potential of Your Laundry n Dry Cleaning Business with Flexwasher's Partnership. In an era where every click, scroll, and tap matters, how does...
read more
Disclaimer: The brands  / costs / Information mentioned in this blog are the recommendations provided by the author. FlexWasher-Laundry Website does not claim to work with these brands / represent them / or are associated with them in any manner. Investors and prospective franchisees are to do their own due diligence and in-depth research before investing or Purchase in/on a business/Product/Services at their own risk and discretion. FlexWasher-Laundry Website or its Directors disclaim any liability or risks arising out of any transactions that may take place due to the information provided in this blog.